About
ABOUT Corporate Promotional Products Canada Inc
Promotional Products | Branded Merchandise Specialist | Promotional Products| Company eStores | Awards | Branded Apparel | Creative Gifting & Kitting | PPE | Tradeshows | Onboarding and Welcome Back Gifts
Mission
To offer a wide range of branded merchandise to promote your business and accommodate any budget, while providing outstanding customer service.
We are a Canadian-based promotional products company, providing promotional product expertise to clients since 2003, with an extensive product line that will get your business noticed.
We will help you find the right product to suit your budget, that will make your company stand out from the rest. With our product expertise, global partners and dedication to our customers, Corporate Promotional Products Canada is your source for branded merchandise.
About US
Since 2003, Corporate Promotional Products Canada Inc has been specializing in branded merchandise, awards, branded apparel, creative gifting. We cater to businesses of all sizes, helping them build stronger relationships through our products.
With a personalized service approach we focus on branding, safety, and quality.
We handle everything for you, ensuring your brand shines through quality promotional products. Whether it's for an event or internal marketing, our giveaways are designed to boost your brand visibility and loyalty.
We are not just a vendor, we're your partner in marketing and advertising..
Custom Items
While we offer a wide range of products on our website, if you are looking for something specific, contact us to find out more information about designing a custom item that brings your vision to life.
Guarantee: We stand behind our product and service. If there is an issue with the product you receive, we will make it right!
• Rush Services Available.
For more information, contact us at 888-300-7978 or contact@corppromo.com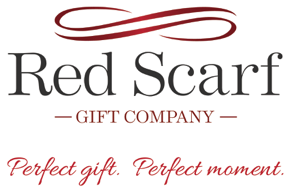 Corporate Promotional Products Canada Inc is in partnership with Red Scarf Gifts for service in Western Canada to offer beautiful, high-quality gifts keep working to keep your brand top of mind and remind your recipient that you're appreciative of their support and you're thinking about them. During these challenging times, that is exactly what people want and need.
We're the company clients call when they have very special detailed requests.
Find the perfect gift that will set you apart from your competition. We curate beautiful, high-quality products that speak to our needs today.
We help companies generate revenue and increase their brand exposure using high-quality promotional products and gifts. At Red Scarf Gift Company, we believe that gifting has to make an immediate impact and provide a memorable customer experience. Products that serve your customers and employees are the best gifts!
The bottom line is that the right products are in the hands of those who receive it, employees, and customers alike. The result is a brand that stays strong, top of mind, encourages employee retention, loyalty and products that serve their recipients. It's more important than ever for a brand to be seen and heard sending the right message.
When your request lands on our desks, you have nothing to worry about. You can go about your other tasks knowing that your request will be taken care of from start to finish with our knowledgeable team of experts. Allow us to find the perfect gift, for that perfect moment.
Eastern Sales (Ontario, Quebec - Atlantic Provinces) Joanna Wiseberg, E: info@redscarfgiftco.com Western Sales (Manitoba - British Columbia) Cheryl Macdonald, E: cheryl@redscarfgiftco.com https://redscarfgiftco.com
Charities We Support
Welcome top Dino Rescue, Dogs In Need Organization.
Dino is a volunteer operated non funded, non profit organization, providing pet food, supplies and support to other rescue organizations, pets and people in need. DINO Rescue maintains a pet food bank. Our pet food bank program, supplied through the generosity and support of our communities, helps to ensure no pet goes hungry and no pet guardian is faced with lack of food.
Our Mission.
Rescuing Dogs in need and providing pet food and supplies to pet guardians
Keeping happy, loved pets with their guardians